Soon, Ramai Prabhu blew the conch and the arati began.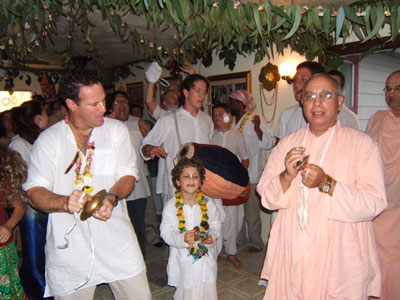 Chanting for the Lord.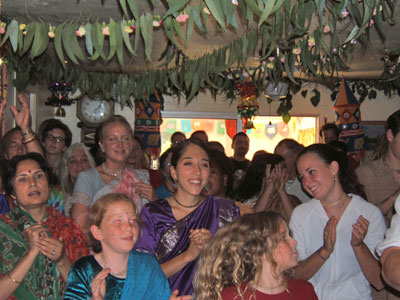 By the mercy of Srila Gurudev we are all able to be here on this special day.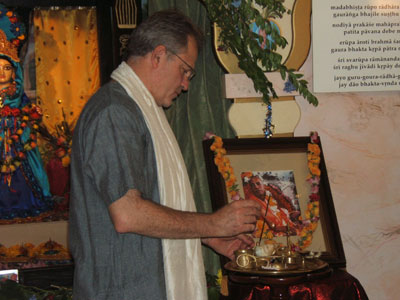 Sarvabhavana Prabhu...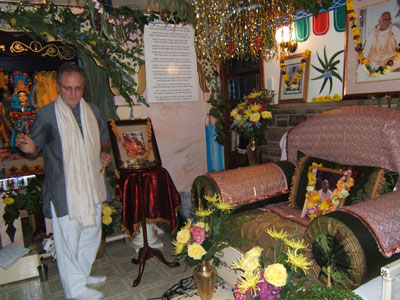 ...doing the Puja for Srila Prabhupad.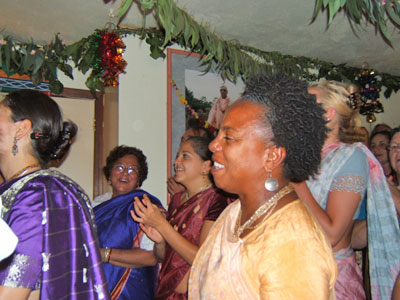 The ladies were extremely happy.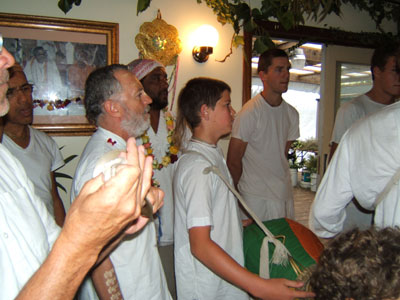 Jaya Jaya Prabhupad!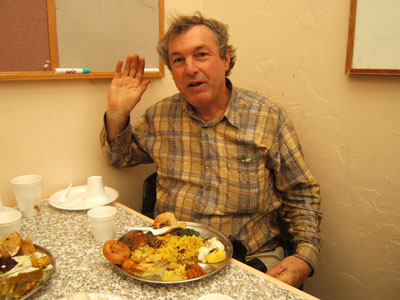 Our dear guest Russee ended his visit at the temple by honoring Sri Krishna Prasad. Even honring prasad is Seva.
All Glories to Srila A.C Bhaktivedanta Swami Prabhupad
Back to Page 4
or Return to Page 1