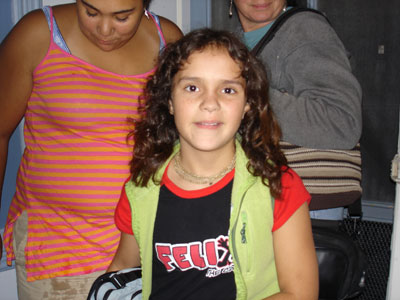 Bimala Devi Dasi, our guest of honor, happy to see her friends before her trip to Miami.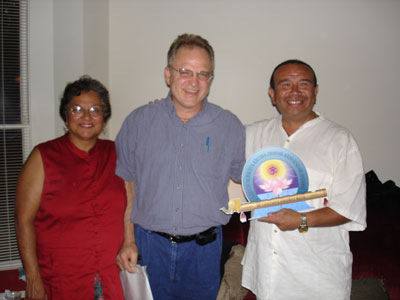 Left to right:
Dikshavati Devi Dasi, Sarvabhvana Prabhu, and Rajaram Prabhu with a gift from Sarvabhavana Prabhu.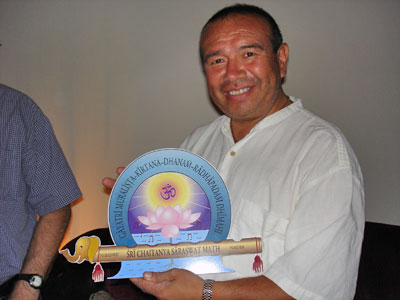 Sarvabhavana Prabhu created a Math logo emblem for Rajaram Prabhu to hang on his door.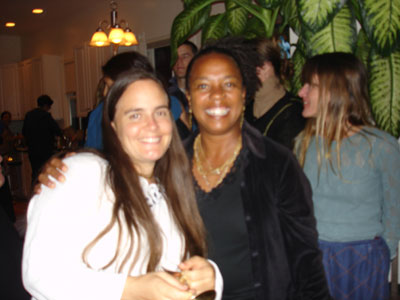 Sita and Divyashakti Devi Dasis, ever smiling servitors of Srila Gurudev.
Back
Forward