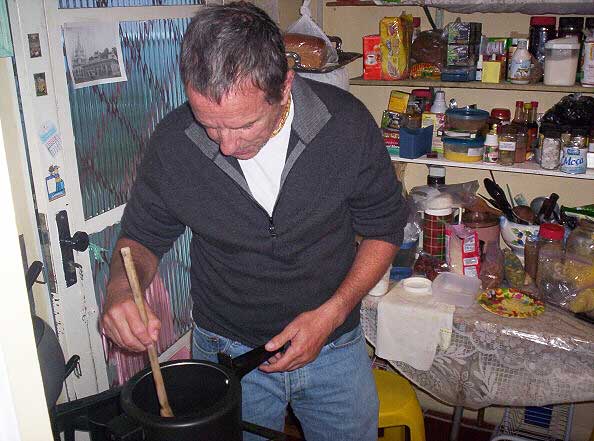 To our happiness, Sripad Srutasrava Prabhu prepared a delicious khichri.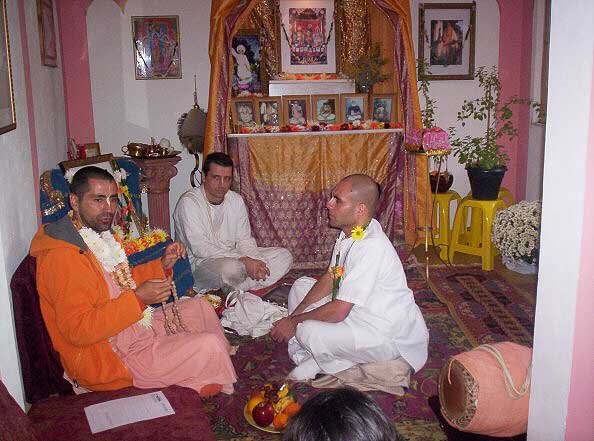 Time for new initiations on behalf of Srila Gurudev. Sripad Trivikram Maharaj talks about the importance of being humble, tolerant, respectful, avoiding false ego, and maintaining harmony.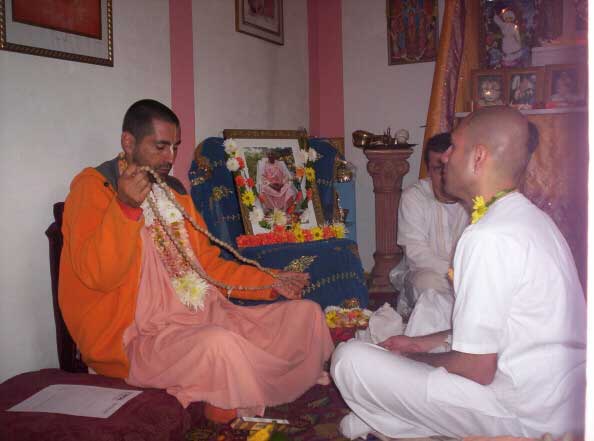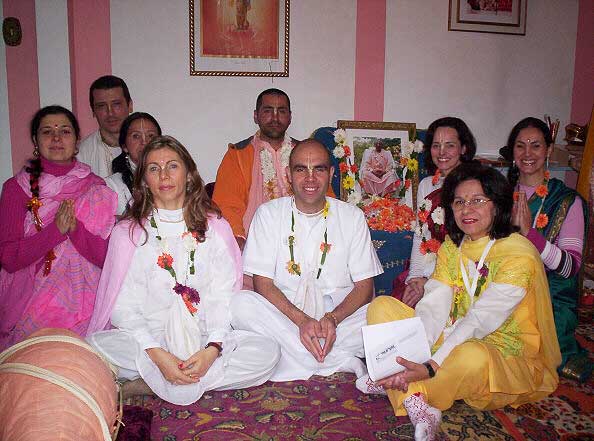 Six more spiritual family members: In front (left to right): Parama Sundari Devi Dasi, Aditinandan Das and Nilanayana Devi Dasi. Behind (left to right): Raykishori Devi Dasi, Dina Tarini Devi Dasi and Premalatika Devi Dasi.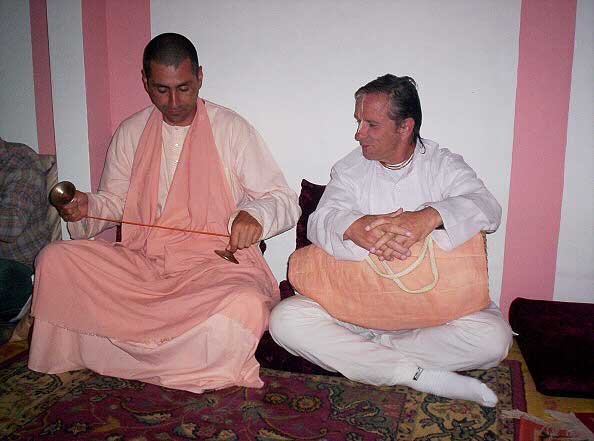 Thank you very much for your auspicious visit, and thank you again. Being with your association brought to us divine inspiration.

Jay Srila Bhakti Sundar Govinda Dev-Goswami Maharaj, ki jay!

Srila Govinda Maharaj Seva Sangha
Rua Euclydes da Cunha, 294,
Porto Alegre, Brazil
Phone 55 51 3339-7700 e-mail: sevasangha@hotmail.com