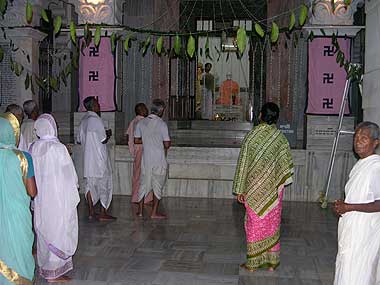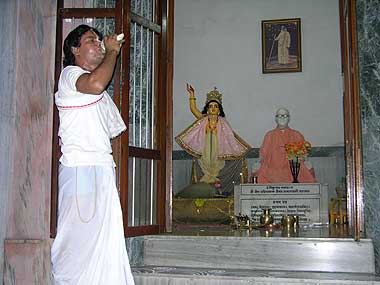 Early morning Sri Guru Arati at Srila Guru Maharaj's Samadhi Mandir, The Temple of Union in Separation...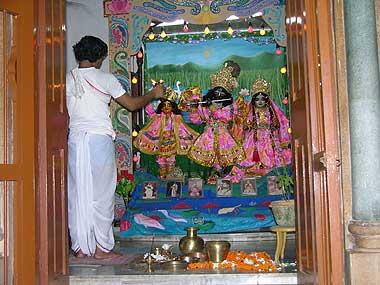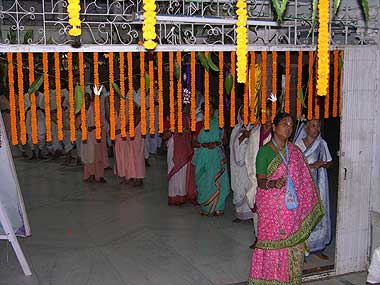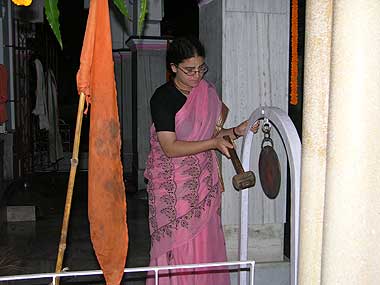 ...followed by Mangal-Aratik to Sri Sri Guru Gauranga Gandharva Govindasundar.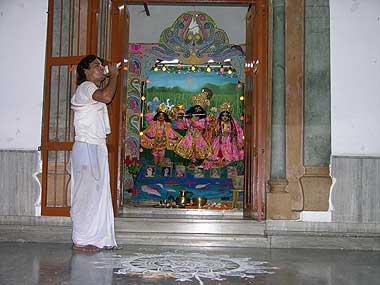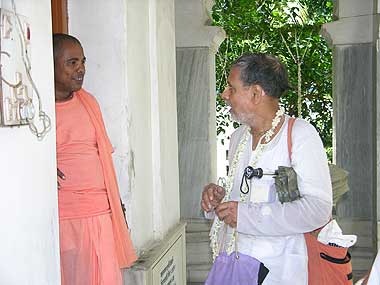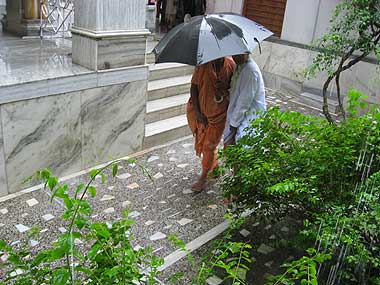 Krishnadas Prabhu, one of the pujaris.
Devotees arriving despite rains early in the day.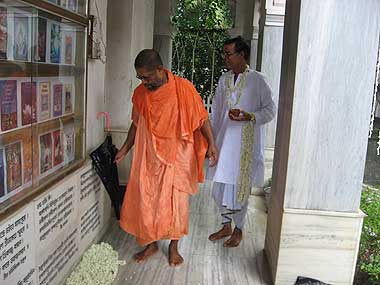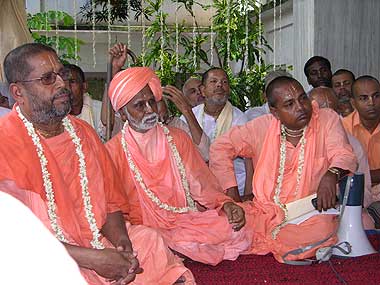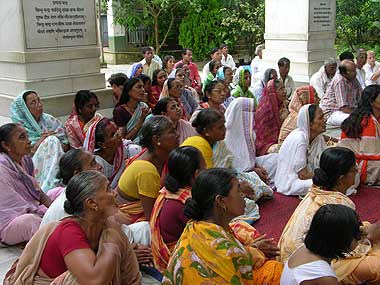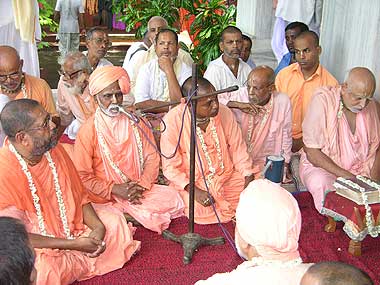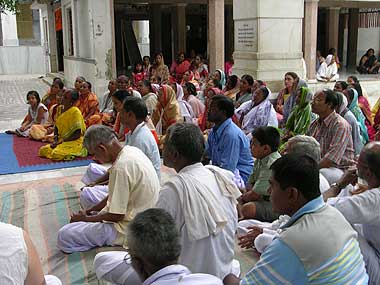 Exactly 20 years after Srila Guru Maharaj disappeared from this world: kirttan and discourses on the plinth of the Samadhi Mandir.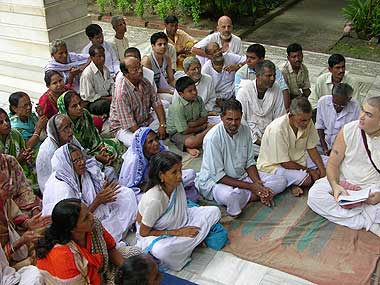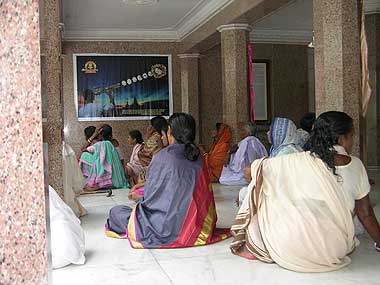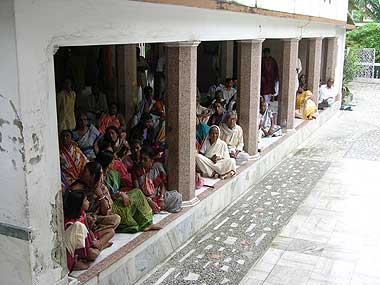 More devotees seated in front of the Samadhi Mandir and inside the nat-mandir.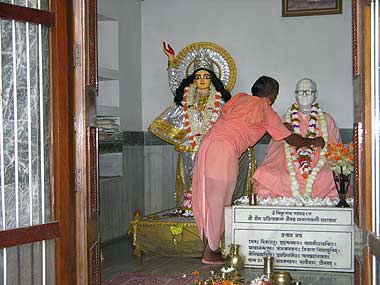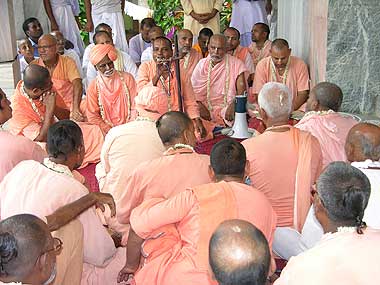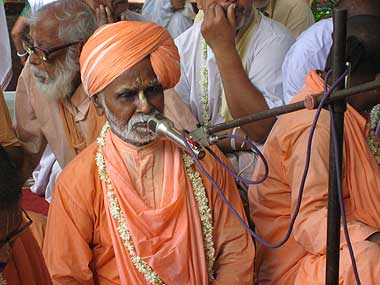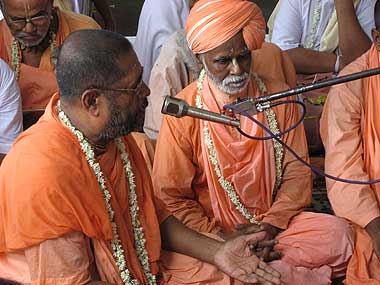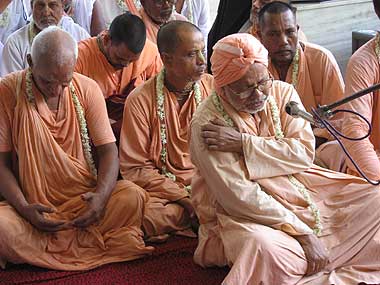 Venerable Vaisnavas chant the glories of Srila Sridhar Maharaj and his Pastimes in this world.
This year Srila Bhakti Sundar Govinda Dev-Goswami Maharaj was very much missed
by the assembled devotees as he led the programme in our Dum Dum Park Temple, Kolkata.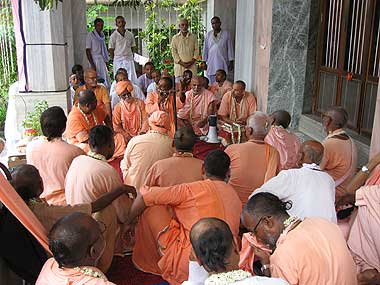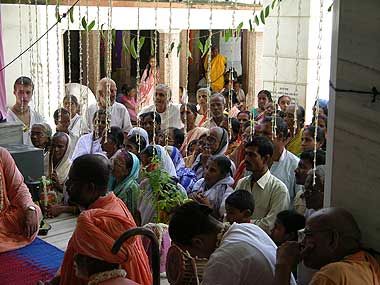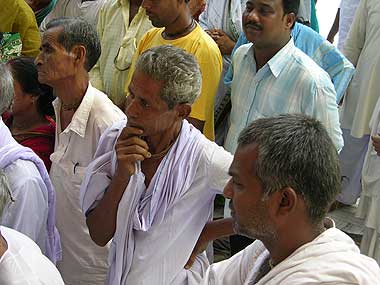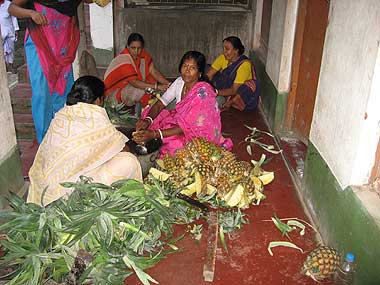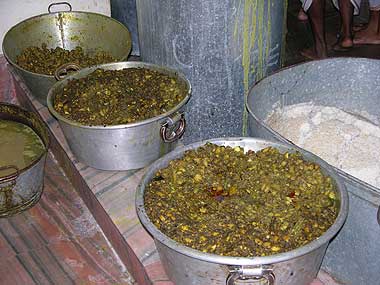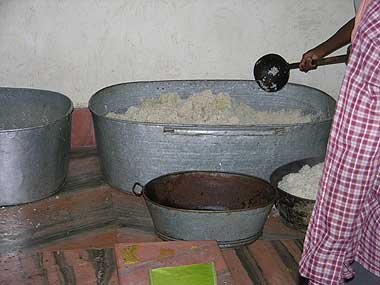 Prasadam prepared and ready for distribution.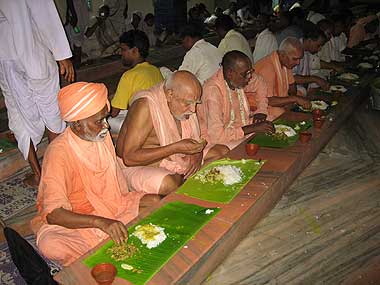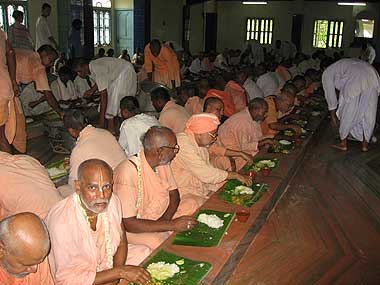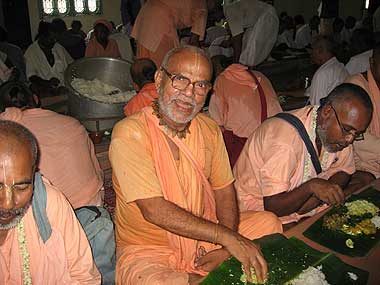 Sannyasis and the first batch of devotees are served upstairs in the new Prasad Distribution Hall...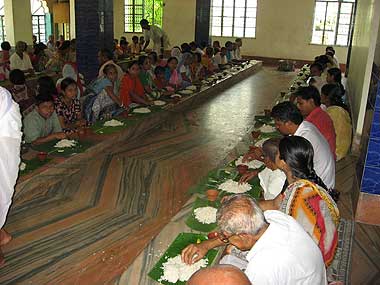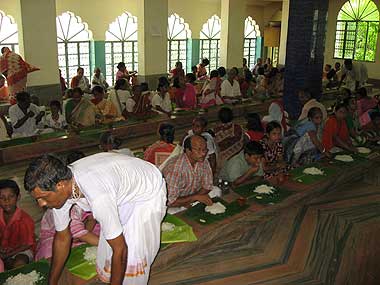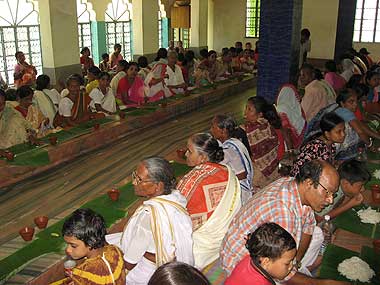 ...followed by repeated sittings of Prasad distribution...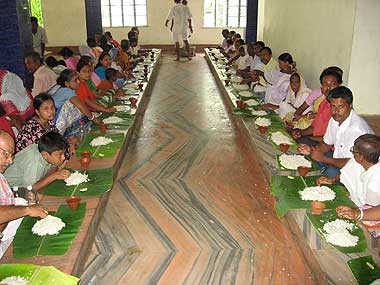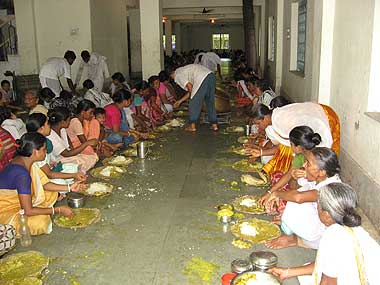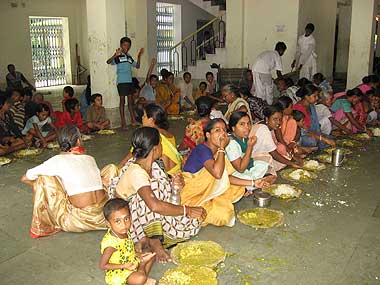 ...upstairs...
...and downstairs.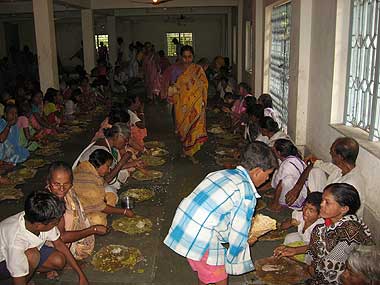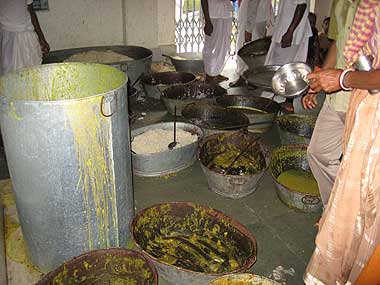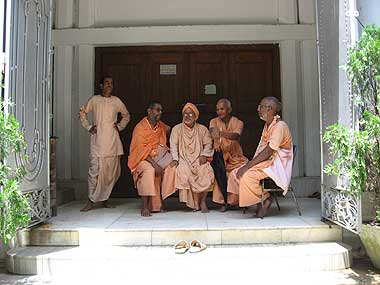 Concluding the morning programme in remembrance and honour of Srila Bhakti Raksak Sridhar Dev-Goswami Maharaj
on this 20th Anniversary of his disappearance from this world, here at Sri Chaitanya Saraswat Math, Nabadwip.
---

Sri Chaitanya Saraswat Math, Nabadwip
http://scsmath.com | Main Centres | What's New?