All glories to Sri Guru and Sri Gauranga
Presentation on the Science of Bhagavad Gita



to homeopathic doctors and students
at the National Institute of Homeopathy, Salt Lake, Kolkata



Sunday, 8 July 2012

Photos: Mayeshwari Devi Dasi
Sripad Bhakti Niskama Shanta Maharaj led the programme...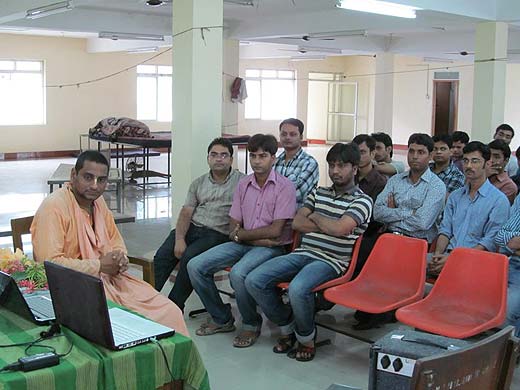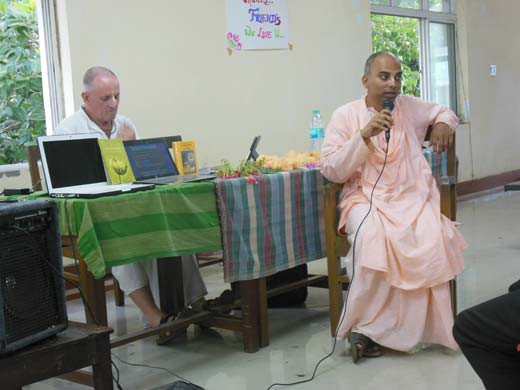 ...with the assistance of our new sannyasi, Sripad Bhakti Vijnan Muni Maharaj and Vishnupad Prabhu from Australia.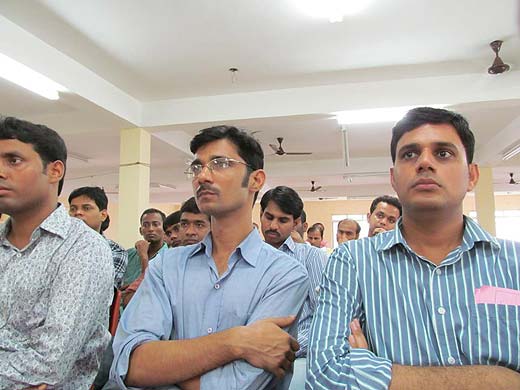 All doctors attentively listen to the Hari-katha.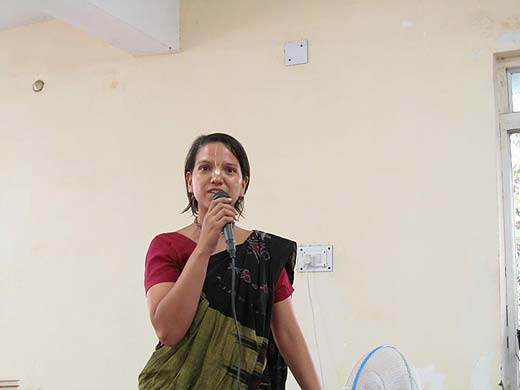 Mayeshwari Devi Dasi from Venezuela also spoke of the glories of a Krishna conscious life to the doctors and students.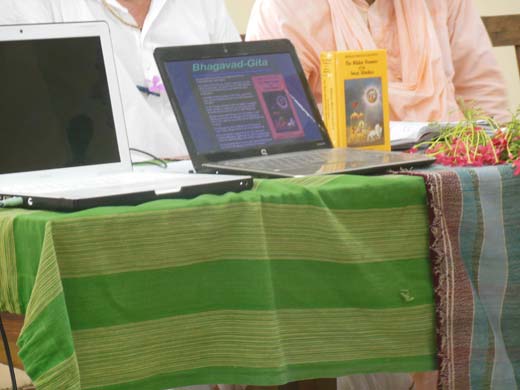 Srimad Bhagavad Gita, The Hidden Treasure of the Sweet Absolute.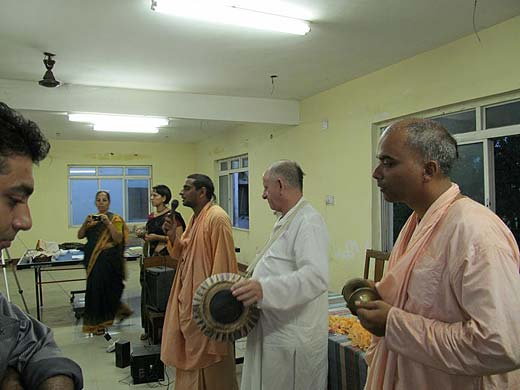 Concluding with Gaura Arati kirtan and Nama Sankirtan.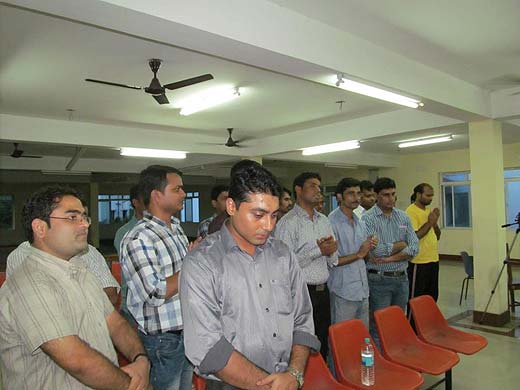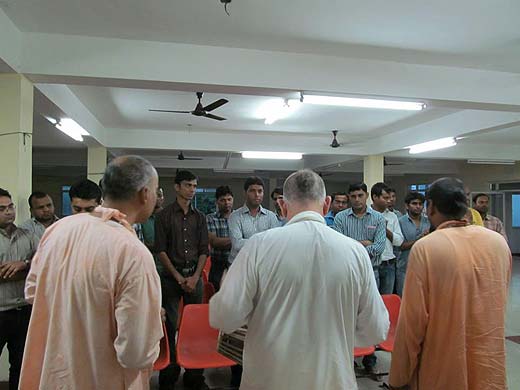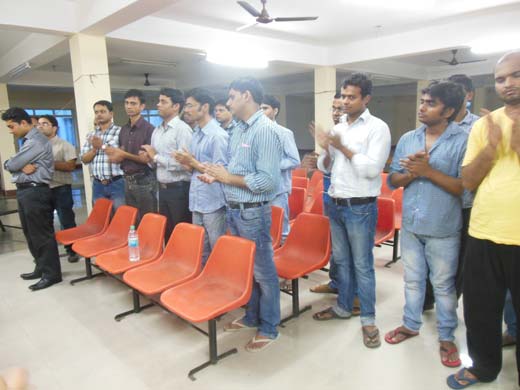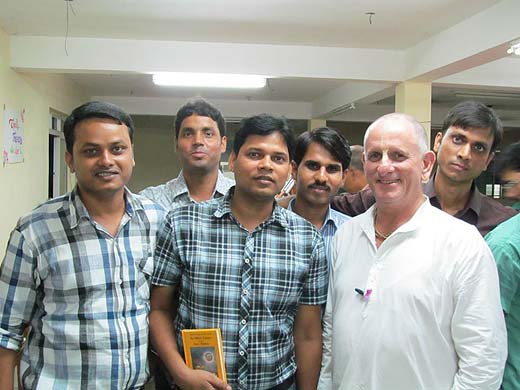 Meeting the students...

...answering their questions...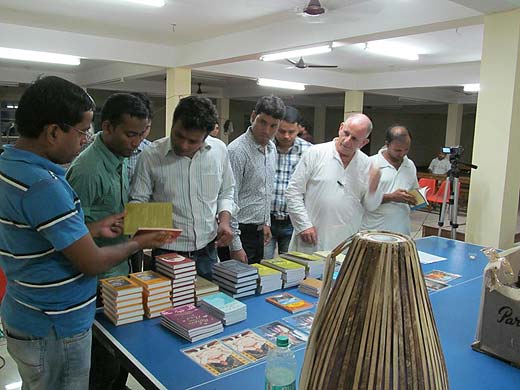 ...and encouraging them to read the wealth of Scriptures given by our affectionate, caring Guardians.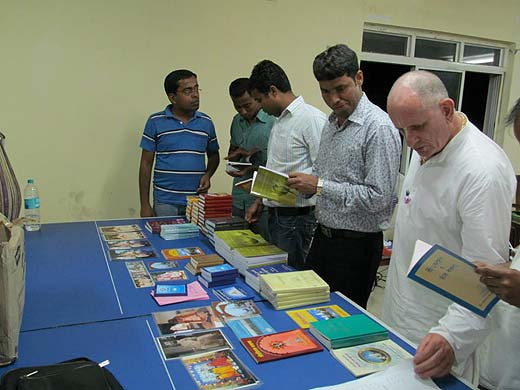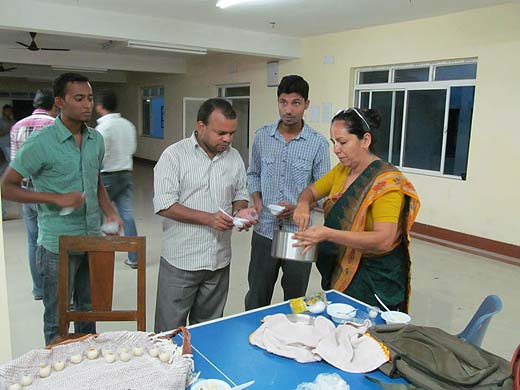 Anukrishna Devi Dasi of Venezuela distributes prasadam.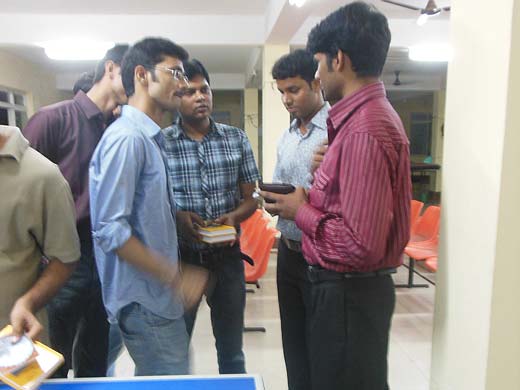 Newly initiated by Srila Acharya Maharaj, Chaitanya Chandra Prabhu (on the right), helped organise this programme here at the National Institute of Homeopathy.

Sri Chaitanya Saraswat Math, Nabadwip
http://scsmath.com | Main Centres