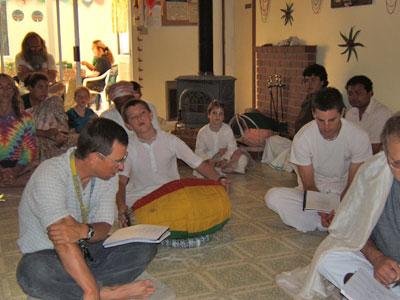 While all of this action was happening in the kitchen, Nilamani Prabhu (playing the mrdanga) led bhajans.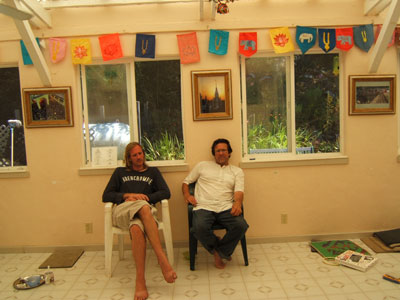 In the prasadam hall the devotees listened to stories about Srila Prabhupad - Jaya Gauranga and Haribalaba Prabhus.
The prasadam hall has been decorated with photos taken by Gaurachandra Prabhu from Venezuela.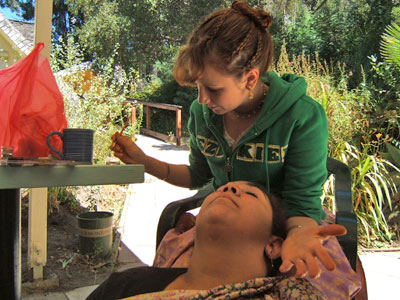 Our dear Varsana Devi Dasi, always serving, and keeping the children happy.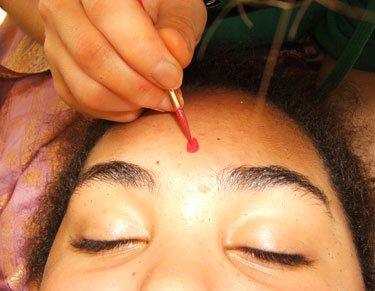 Indira Devi Dasi getting her face painted.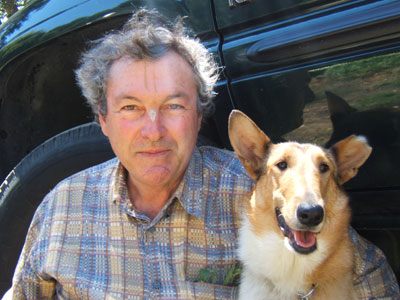 Our dear guests, Russee and his dog Dolly. Invited by Krishna Mohini Devi Dasi, Russee had a wonderful time at the ashram. It was his first time, yet still he was enthusiastic to do seva and help in any way possible. The first time I saw him he was sweeping the prasadam hall and next he was helping to decorate that prasadam hall.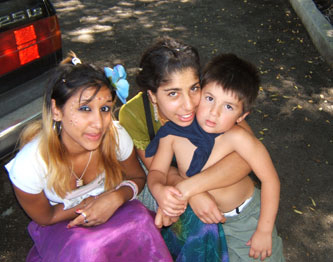 Saying hello the kids! Mohini and Vaidehi Devi Dasis with little Devala Das.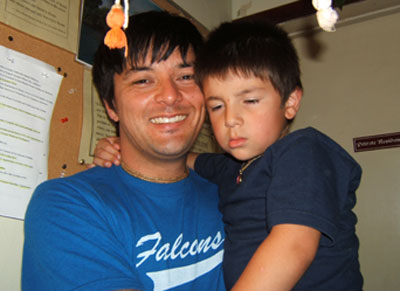 Dayal Krishna Prabhu and his son Devala Das visiting from Oregon.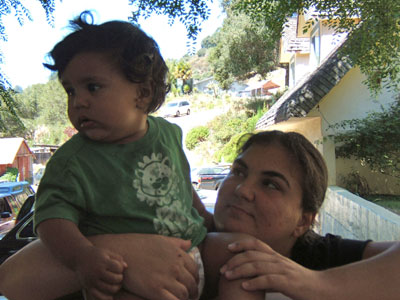 Yogeshvari Devi Dasi, the wife of Shobana Krishna Prabhu, and their little Nimai Das.
Back to Page 2 | On to Page 4